I am officially grieving the end of summer.
In ten days my boys will walk back into their school and into a routine that week after glorious week will get increasingly harder on ME.
I just don't have a great deal of stamina when it comes to alarm clocks, spelling tests, lunch packing and folder signing.
It makes me woozie and requires far more organization than I care to pretend I posses.
And given my propensity for rebellion, this is really not all that surprising.
Just this morning, LAB asked what our plans were for the day.
I explained that I am on strike and refusing to acknowledge or purchase school supplies
(even though I have had their lists for 2 weeks).
Traffic is too bad to make the trek across town to the uniform store
(and gas is expensive and it's hot outside).
And yesterday I covered my bases and asked my soon to be 1st grader to read me a book just
to ensure that he had not forgotten how
(because that would have made me look really bad).
If you are still reading this bless your heart.
Because this is all a bunch of silly bravado aimed at avoiding the truth.
The truth is, I don't want school to start because the momentum picks up.
And our easy pace gets interrupted..
School also takes them away from me, which just makes me sad.
With each lunch packed, spelling test taken, memory verse recited, alarm clock set...
they get more independent.
And of course I know that's a good thing.
But it doesn't make it easy.
I kneel beside them and watch them sleep.
They sleep side by side.
Their legs hook around one another and their heads tilt together.
They take my breath away.
They are perfect gifts.
Brothers. Sons.
HIS.
I pray for God to guard their eyes, ears, hearts and minds.
I pray that He will set them on fire for Him.
I pray for His will.
Tears fall.
They unpeel me because more than anything or anyone they point me to Him.
And I just want to hold on.
And breathe them in for as long as possible, counting His grace... with no interruptions.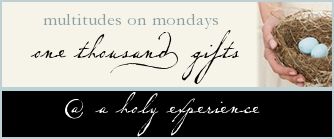 Questions with no answers

Beyblades in plastic tupperware containers making TONS of noise

Pokemon talk that makes no sense

Puppy wrestling

Sneaking gum from drawers

Dance moves that impress

Blueberry mustaches

Signed baseballs

Movie nights

clean closets

snakes in the drain pipes (or frogs)

Heathwood Drive baseball in the dark with neighbors

painting

ice cream

lightsaber fights

smoothies (with spinach hidden inside)