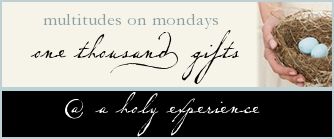 So this post might make some people feel crazy and others just might relate, even if it's only a little bit.
I need to write this one to just break it down for me and me only.
This year after the regular season of coach-pitch baseball, my oldest son was asked to participate in "All-Stars". I did not grow up playing sports and had no idea what this "All Star" gig was all about. I was a "dancer" meaning that I spent an inordinate amount of time in a dance studio, going to competitions and conventions and auditioning for all sorts of productions.
While I look back at that time in my life with some fondness, I have never really wanted that kind of pressure or focus for my boys. I have only wanted for them to sense God's calling on their lives and follow Him.
When word of All-Stars made it's way to my ears, I actually prayed that God's will be done and believed that He would see to it that my summer was spent on the beach, eating pb&j's and collecting broken pieces of sand dollars and seaglass.
But then he was offered and accepted a spot on the team and the temptation began.
This post is not about my beautiful, amazing first born son who I love so much, it really does hurt sometimes.
It's about his terribly imperfect mother who has a superbly hard time getting it right and trusting the Lord in all things. In the red smoke screen of All-Stars...I lost my focus and I started to worry. A LOT. I worried about whether this was the right decision for our family, I worried about whether he had what it took, I worried about the pressure, I worried about the amount of practice time scheduled, I worried about his atttitude and whether his frustration at leaving his friends to go to practice meant he wished he had chosen differently.
Bless my heart....
I got lost in an All Star fog, fell back into old coping patterns and decided to try and take over God's job. I forgot that my sweet boy is eight, that he is prone to various attitudes regardless of circumstances and that this was not a forever decision.
I forgot that he is not me and that my experiences don't have to define his.
I also forgot that whenever I try to take over, I wind up depressed, sad, anxious and the joy and peace just is not there.
And here is an even deeper yuck, ick, blah truth that I have not wanted to admit...I am the one who has a hard time handling the pressure. Yep, I have the DNA to go certifiably crazy. I fear getting overinvolved so it is easier to avoid a lot of new opportunities my children can participate in than face my own fears.
But God is so good. Yesterday it was as though He placed His hand on my head and brought me peace through one song and one sermon that refocused my attention on the one thing I had forgotten in my self-created All Star madness...
His sovereign grace.
I have experienced this resistance because God can use it. He can use this experience to shape me, to mold my family, to reveal our strength's and weaknesses and to remind us that we are
second
and he is first. We are embracing our choice to participate today and who is to say that if we have a similar opportunty in the future, that we won't choose differently. I have heard Beth Moore say that we often don't know if we have made a good decison or a God decision until after the decision is made. The jury remains out on this one my friends. But for today, I will drink from this cup and give thanks. I will allow the resistance to make me stronger and point me towards my Father.
And please try to offer me grace when you see me tearfully cheering on my blue eyed boy whether he hits, misses, drops the ball or makes a great play. To God be the glory.
Loving, learning and blessed by the counting:
An All Star boy that is really proud and a mama who might be stronger than she realizes

the anticipation of Kindergarteners in caps and gowns
High tide, pink sunsets and a hot grill

my first born learning with his mama and loving her

a bouncing, silly puppy that keeps us laughing

time to be creative

church nursery overflowing with children

love

beach days with friends

Image of the Maker Conference with Ann Voskamp this weekend

butterflies and blue skies

kind words, smiling faces and encouragement

the preciousness of my little one's red hair